Dear people,
About the new song 'And the people stayed home'
It is a while since I have written a blog for my website. 
It is also a new website, and I am continuing to navigate my way around its design and its functionality.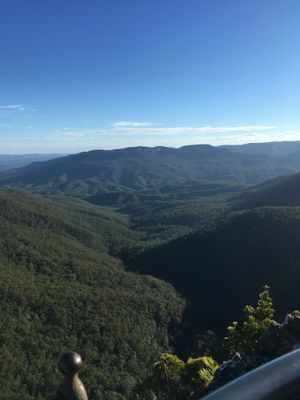 The reason for my blog now is because I want to share with you a new song, 'And the people stayed home'.  Words are by Kitty O'Meara, who lives in the United States and whom I have never met, but who has graciously allowed me, and many others, to set the words from her prayer, 'In the time of Pandemic', to music. 
Why are so many of us drawn to her words, her prayer, at the time of the COVID-19 corona virus pandemic?  What is it that resonates so with us? 
For me, it is because her words offer a sense of optimism and hope. 
Despite the horror and the great loss of life across the world we have experienced in the last few months of the pandemic; despite the grief and disappointment as our lives are turned upside down, there is reason to hope that we will come through this and be better people, and contribute to healing the earth that gives us sustenance and life. 
This song won't fit for everyone. 
People who are isolated at home and living with domestic violence;  people who are homeless, won't have cause to celebrate the isolation that is causing many of us to stay at home.  People who are trying to work from home as well as home-school children might feel too frustrated to enjoy the thought of staying at home, as might people who have lost their jobs and wonder how they can survive. 
And yet. 
For those of us who are living safely at home, and despite our own disappointments and struggles and feelings of frustration and grief around what might have been but cannot be, I hope that Kitty's words and my music might bring solace and optimism so that we will get through this difficult time together, and come out the other end having thought differently about how we can better live our lives, nourish our spirits, and how we can support the earth that gives us sustenance and life.
The possibility of hope.
Your feedback is welcome. 
Acknowledgements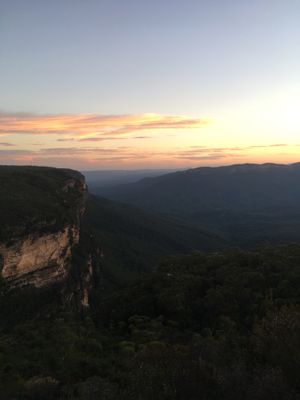 There are a number of people I would like to thank for bringing this song to life. 
Firstly, of course, to Kitty O'Meara.  Thank you, Kitty, for trusting a complete stranger on the other side of the world to honour your beautiful and heart-felt words.  You have a beautiful website and such beauty in what you post.  It is a privilege to have you come into my life in this way. 
https://the-daily-round.com/category/spirit-level/ 
To my sister Leigh, and her husband Graeme, thank you so much for taking on the challenge of singing the vocals, when you have more than enough going on in your lives.  My heart is full of gratitude to you both, for believing in me and supporting me in this way.  It's not easy to do home recordings and emailing files and singing in isolation and all of that.  You did a beautiful job with great generosity of spirit; thank you. 
My friend Andy Busuttil from Blue Mountain Sound has been in my creative life for a number of years now, having mastered several of my CDs.  Andy – as always your skill and experience and love and magic flowed through the mixing and mastering of this song.  I thank you from the bottom of my heart. 
https://bluemountainsound.com.au/ 
And, last not but least, thank you to my friend Sue Kaldor for bringing Kitty O'Meara's words to my attention.  You would have had no idea what an impact that would have on me. 
Peta Williams 
Blue Mountains, Australia 
29 April 2020 
And the people stayed home - Credits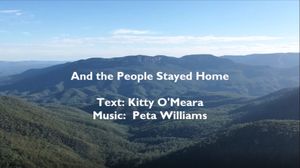 Words by Kitty O'Meara 
Music composed and arranged by Peta Williams 
Lead vocal:  Leigh Gardiner (recorded in isolation) 
Harmony vocals:  Leigh Gardiner and Graeme Gardiner (recorded in isolation) 
Piano played by Peta Williams 
Other instruments realised digitally by Peta Williams 
Mixed and mastered remotely by Andy Busuttil, Blue Mountain Sound (in isolation) 
https://bluemountainsound.com.au/ 
Photos taken by Peta Williams of the Jamison Valley, Blue Mountains, west of Sydney, Australia. 
An ancient land. Our Mother Earth.
This song has not been created for material or commercial gain. 
It has been created out of love. 
How can I listen to this song?
Click here to listen to the song.
Click here to see a video of music / words / image representation of the song (with thanks to Leigh Gardiner for putting this together for me).
In the Time of Pandemic 
A prayer by Kitty O'Meara 
At the time of the COVID-19 corona virus pandemic, 2020 
My prayer.... 
"And the people stayed home. And read books, and listened, and rested, and exercised, and made art, and played games, and grew gardens full of fresh food, and learned new ways of being, and were still. And listened more deeply. Some meditated, some prayed, some danced. Some met their shadows. And the people began to think differently. 
"And the people healed. And, in the absence of people living in ignorant, dangerous, mindless, and heartless ways, the earth began to heal. 
"And when the danger passed, and the people joined together again, they grieved their losses, and made new choices, and dreamed new images, and created new ways to live and heal the earth fully, as they had been healed." 
Kitty O'Meara